Premier Insurance Agency
7011 Orchard Lake Road Suite 104
West Bloomfield, MI 48322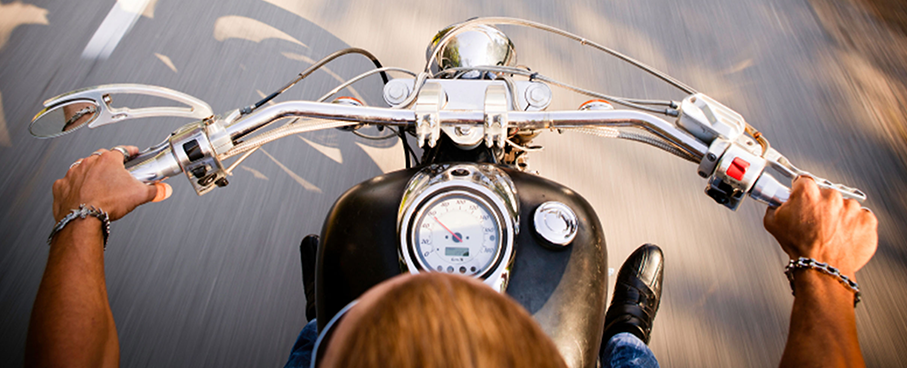 Home »
Motorcycle Insurance
Request a Quote
Motorcycle Insurance in Michigan
While it's enjoyable to drive a car, nothing beats riding a motorcycle, especially at night as you cut through the cool breeze and vroom through the haze of lights. Although motorcycles are a cheaper alternative to other modes of transport, motorcycles require special insurance to cover them against a myriad of risks.
If you're looking for an excellent insurance option for your motorcycle, then you're in the right place. Premier Insurance Agency, with locations in Detroit, MI and over 11 other locations, offers a myriad of motorcycle policies aimed at securing your bike. We can help in drafting an ideal policy that will meet your needs.
What is a motorcycle policy?
A motorcycle policy offers financial protection in case of a motorcycle accident, theft, or damage. It also includes a liability coverage if you're legally responsible for causing an accident. The motorcycle insurance covers motorcycles, fast street bikes, mopeds, and choppers.
Motorcycle insurance options that we offer
To meet the needs of every rider, we have tailored the available options for an encompassing coverage.
Liability coverage
Similar to the limited liability coverage offered in the automotive industry, the liability coverage in motorcycle insurance covers the damages that you caused. The policy will cater for the medical bills of the third party who has been involved in an accident and will also provide for the damage of property.
Every motorcycle owner is legally required to have a liability policy before they hit the road.
Comprehensive coverage
The comprehensive coverage is rounded policy that covers a variety of risks that are not collision related. This means it can cover different risks, like theft, vandalism, storms, fire, and other natural disasters provided that they are not a result of a collision.
Collision coverage
Motorcycles are prone to accidents. In case you're involved in a collision, the coverage will cover all the repair or the replacement costs.
Whether you're riding a Harley-Davidson, Yamaha, Honda or Suzuki, Premier Insurance Agency will cater to all your motorcycle insurance needs in Michigan and has over 11 different locations including Detroit, MI. Reach out to our agents to learn more about the benefits of a motorcycle insurance policy.